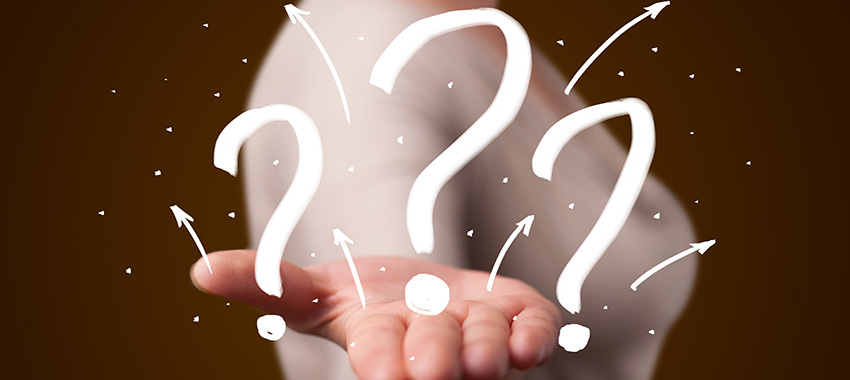 When looking at updating or commissioning a website it is helpful to know what you want your new site to accomplish for your company. Here is a list of 20 questions that may help you and the designers and developers to pinpoint the main objectives:
1.   How do you describe your organisation/business in one sentence?
This is sometimes harder than you think! For some businesses this is easy but knowing how to put it into one sentence gives you greater focus on your organisation. This information will form the basis of the whole project, the initial SEO start point and the focus by which the whole project will be assessed by.
2.  What three words describe your organisation/business?
By further describing your business in 3 words you give the main 3 keywords to the developers to use for SEO on the site. It also gives a focus on pinpointing the area of business i.e. Selling, information, marketing etc
3.  What makes you unique?
Understanding what makes you different to your competitors means that you can make sure that this is key on the site and will help you communicate to potential customers why they should be using you instead of your competitors.
4.  How do you describe your primary website audience?
By knowing the demographics of your customers you can tailor the website to be attractive to that market. For instance if you are appealing to the building trade you wouldn't have a very feminine feel to the site etc. Knowing your audience and what attracts them is important in getting the balance of information correct.
5.  What is the primary purpose of the website? What is the secondary purpose?
Is selling a product the main aim of the site followed by more information? By knowing what your primary and secondary purposes are you can make sure the site reflects this in the delivery of information.
6.  Is your primary focus on long-term repeat visits or short-term single visits?
If you want your customers to come back regularly it is important to have information that is updated regularly
7. If a visitor spends 2 minutes on your site, what three things (in order of priority) do you want them to know?
Prioritising what you want your customer to know is very important in making sure that this information is easily accessible in the order that you have specified. It could be WHAT you do, or HOW to buy a product etc. Make sure this is clear.
8. Who are your major competitors?
It is always to good to understand your competitors, their sites and why they work/don't work! What could you do that is different and have they missed anything? What do they do best? Getting an understanding of your competitors enables you to place your own company on a similar or different strategy.
9.  What websites do you like and why?
Understanding what websites you like and why is helpful in helping your designers and developers make sure that your site also has similar features. Having a greater understanding of why you like the site might also then show you the sort of features you need
10.  What websites do you dislike and why?
Understanding what you don't like about some sites means that you can avoid them in your own. It is also easier sometimes to explain what you don't like if you are finding it hard to explain what you do like in a site
11.  Are there specific website features you would like to see included?
Do you need a responsive website, forms, e-commerce, a gallery etc? Then make a list of the features you want to include.
12.  What do you find most annoying about using websites in general?
Everyone has something they find annoying about a website. It may be the time it takes to load the page, not finding the contact details easily. This is where you should unleash the 'Grumpy old man' in you and tell the designers all about it!
13.  Are there any colours or features that should be avoided?
Knowing what colours may be inappropriate for the product or company is worth knowing. It usually follows that a company's corporate colours are used in the site but also knowing what colours shouldn't be used are just as important.
14.  Will you need to update the content of the website on your own?
Do you need a CMS (Content Management System) site? Asking the developers to maintain your website may become expensive over a period of time. Do you have fast moving products or updates that need to be instantly available? Being able to maintain your own site may be important to the success of your business, discuss this at the beginning of the project to makes sure that you have the control you need.
15.  Do you have an existing social media presence?
If you already have a social media presence then making sure that your customers can find your Twitter, Facebook or other social media account can be crucial to keeping up to date with news or products. Using social media means you can also direct customers to products or offers instantly.
16.  Will you be selling products/services directly via the website (ecommerce)?
This may seem like an obvious 'yes' or 'no' answer but whilst you may not presently need an ecommerce site it may be worthwhile looking to the future and thinking of whether it may happen. This may help decide the platform the website is built in or it may be more cost-effective to tentatively put the beginnings of ecommerce in place.
17.  Do you have a fixed budget for this project?
Knowing what the budget may be, large or small may also help determine what can be achieved initially. Explaining your budget along with the features you wish to have, the developers should know immediately whether this is possible and advise you accordingly. Discussing this initially will save you from any shocks which may mean you need to look at the important features of the proposed website. The questions above will help you to make sure you keep the important features and disregard the ones least important.
18.  Who is the single, primary point of contact for this project?
Having one main point of contact is especially helpful in co-ordinating all aspects of the site, from content to decision making.
19.  When would you like this project to go live?
Do you have a launch of a product or an event that needs the site to be live and tested for? Knowing the time constraints involved means that you can makes sure that you have enough time allocated to each stage of the design and build. Your 'go live' date should be realistic and a schedule for milestones should be agreed at the outset to make sure that the project is on target to meet the date. Understand that if at any stage a milestone is missed, asking the programmers to make up the time at the end is not normally a viable option!
20.  Is there anything else you would like to communicate to the designers/developers?
Now is the time to talk about any aspect of the project that hasn't already been discussed in the above! Don't hold back, mention anything and everything that is still on your mind. It may not seem relevant but it is worth discussing anything that else, sometimes it is this last discussion that can shed light on an area that has not been discussed or that will give the developers the final piece in the jigsaw.
With all this information the designers and developers will have the necessary information to begin the project. There will no doubt be many more conversations but this information is very crucial in the first instance. To find out more about how we can help you with your project call us now on 01379 676720 and talk to us about your website.