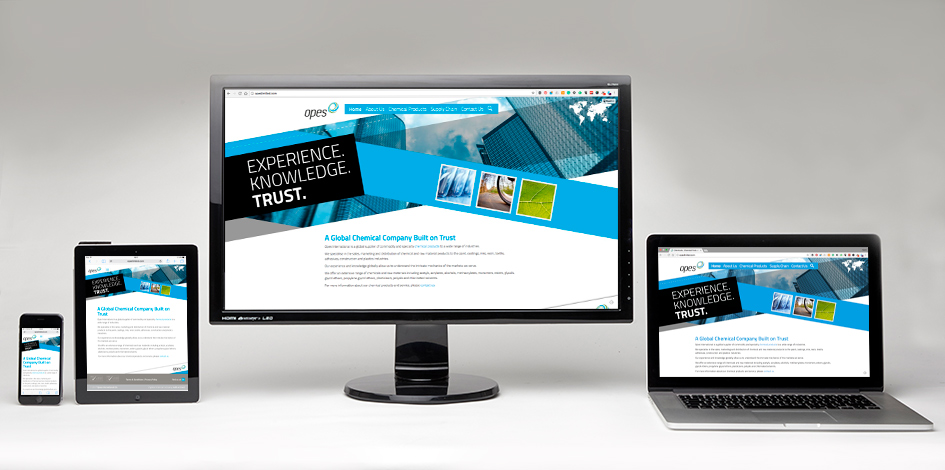 Scream Blue Murder specialise in websites combining beautiful web design with responsive, fast working, well written and high performing SEO. A Content Management System with analytic back up will make certain your potential customers receive the ultimate User Experience (UX). We will ensure your website is not only fantastic to look at and use, but can also earn you money. Create a user friendly website and watch your sales improve naturally.
---
Responsive
As standard, all websites we design will work on mobiles, tablets and desktop computers – they are fully 'responsive'. This means your website will be fluid and can restructure itself to be viewed properly on whatever device the website is being used on. Thankfully no more pinching, stretching and moving a page around!
Performance
We feel performance is the next most essential element for any website. We ensure our websites load as quickly as possible and are accessible to everyone, no matter what browser or device the site is viewed on. We test, refine and retest all our sites using the very best in latest technology to guarantee customer satisfaction.
Design
Great websites that work well also need to look fabulous! Your site should not only be stunning but supply maximum User Experience (UX). Our websites are as easy to navigate on mobile devices as used on desktops, yet still maintain fantastic design at their core. Let us create a synthesis of beauty and practicality so your website represents you visually and in terms of ease.
SEO
Search Engine Optimisation is how to force search engines e.g. Google, to organically find your website ahead of competitors, and place yours at the top of their SERPs. Applied knowledge of keyword research, site structure and the readability and style of written content can all help improve your website's ranking before you have to consider paying for online SERPS adverts.
CMS
Simply put, a Content Management System (CMS) allows you to manage, maintain and update the content of your site at any time without the need for external website programming. You can easily add, delete and edit as you wish. All our websites come with a CMS and we can effortlessly teach you how to use these user-friendly systems. You have complete control of your site, all the time.
Copywriting
Copy can either make or break a website. Incorporating effective keywords into your website content is crucial to make certain visitors find you. Written content for websites is not the same as writing text for brochures or adverts. Make sure your copy is well written, the style and tone is part of your branding image and your content is packed full of great keywords to ensure your target audience reach you.
Analytic Reports
Analytical reports from your website give you much needed detailed information about your site and your site's visitors. From marketing campaign planning to understanding unique and repeat visitors, bounce rate and goal settings; your site needs to provide information for you to improve content, user experience and your marketing requirements. Effective use of analytics will ensure your website works to earn you money.