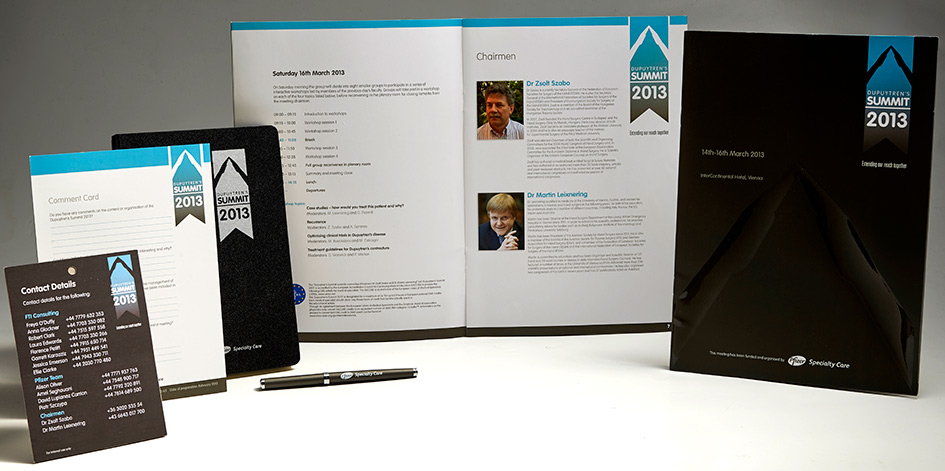 Events, conferences and presentations are a great way to introduce your company or product. A good first impression is essential, capture attention by using visually attractive, interesting and informative content.
---
Presentations
Presentations tend to be one-off events so you have to create a great impression to ensure future success. Many presentations can be dull or uninformative, not making good use of the brilliant technologies available and therefore deterring potential customers. Scream Blue Murder can take the pressure off your presentations by designing, creating and even orchestrating them should you require! Using either PowerPoint, Prezi or Keynote we produce rememberable, interesting and professional presentations so your company will stand out at all events.
Social media
Social media is a fantastic tool to generate initial interest in you, your product or image. A little thought and imagination can easily create a viral marketing campaign and ensure your target audience not only recognise your branding instantly but will also know exactly what trade or event you will be attending and when. During an event, social media can trend conversations and draw attention to important elements you wish to highlight, making sure everyone is kept in your marketing loop. Afterwards, social media allows you to follow-up conversations with potential customers, repeat vital information and keep your company or product fresh in people's minds.
Photography
Smaller budgets or even certain types of industries work well using stock photography for events and presentations, however, should you wish to really convey a personal message representing the heart of your company or product, we offer commissioned personalised photography. This provides a professional yet distinctive edge to your events and presentations. Let photography compliment your presentation to really stand apart from the crowd.
Print
At events and presentations traditional print is often required to help push your brand into the mind's of your potential customers. Branded conference materials such as save-the-date cards, invitations and agendas will remind your customers of the event. During a presentation, handing out branded items such as booklets, feedback forms, follow-on forms, balloons, pens and notepads will reinforce your brand image and company's product, ensuring all necessary traditional marketing concerns are fully covered.
Copywriting
Copywriting for presentations and events is an entirely different skill to writing for websites, blogs or even press releases. Events and presentations require shorter and often pithier sentences to quickly draw attention to your company, product or message.  Your company needs to provide as much information as possible in the shortest and sassiest style, this is where professional writer's can make the difference for you and retain your target audience's interest.
Promotional Items
How do you make sure you easily enter your target market's offices, homes, cars and life in general? Giveaway the goodies at a show or event – everyone loves receiving a freebie! And a pen or a notebook will always get used, meaning your company is looked at everyday by a potential customer without them even realising. We've designed message for all sorts of items from tote bags to balloons and even USB flash drives. Help people remember you or your company, long after the event has finished.
Banners
Banners are a brilliant way to draw people's attention to your stand or set at an event or presentation. Scream Blue Murder can design and produce numerous styles of banners to suit any room or location from teardrop banners, pop-up banners, wall banners to banner stands and full exhibition stands. These are a convenient and effective method to communicate your logo, message or branding in an event whether inside or out.
Video
Research shows video has a way of not only capturing and retaining people's interest, but also, visual information in the form of video can potentially remain in minds for longer than knowledge gained from reading or listening. Enhance all aspects of your presentation through using video to communicate your message, strengthen your brand image and inform your target audience. Video is an integral marketing tool to engage with potential customers.